How to find a Sugar Mamma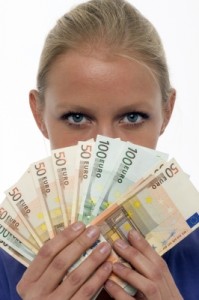 If you are sick of shelling out all sorts of cash for women who not only expect it but torture you with vapid conversation, bad or no sex and all sorts of other demands, then you may be ready to switch roles. Knowing how to find a sugar mamma that will pay your way can open up a whole new world for you and your loins. It is a relationship that is not only convenient but void of all the extraneous bullshit that is so often attached to dating women with a list of hidden agendas like: I want to be married fast; I want kids fast; You better provide for me.
Sniff 'em Out
Like any investment, fishing for a sugar mamma takes a little coin. You will have to frequent local upscale bars (bars attached to high priced restaurants or hotels are perfect), auctions, yacht clubs, museums, galleries, tennis clubs, charity events, high end jewelry stores and casinos.
Bring a Bud
Four eyes are better than two and scoping out sugar mammas with a wingman can be highly beneficial. Most wealthy women are bored and often on the lookout for young meat so they can travel in twos. Finding two willing suitors helps them stay with their wing-girl which may make the sting of stepping out that much less.
Refine your Line
Rubbing elbows in these settings requires that you look and sound presentable. Do not act like a juvenile jackass ordering domestic beer and getting loud. Instead, nurse a martini or wine, speak softly with direct eye contact and shower whomever you saunter up to with a laundry list of heartfelt accolades. Also, your conversation should stay within their realm of interest so brush up on your art, opera and right wing politics.
Stay Impulsive
Most of these women or bored stiff and what they really need is some horned stiff. That's you. Do not lose your zest for impulsive whims such as going down to the lake or beach to watch the sunset, crashing a party, going to an amusement park, whatever is fun, youthful and freeing.
Don't Pry
These women will probably be married or involved in some complicated arrangements and the last thing they want to do is discuss their personal life. Keep them buttered up with how amazed you are by them but do not delve into their personal dealings. However, if they want to talk, let them talk.
Offer to Pay but Drop Hints of Being Broke
This can get tricky because if a sugar mamma senses that all you want is sex and money they will fly away. Describe how you love working two jobs to make ends meet and always pull out your wallet when needed. Eventually she will understand your situation and foot the bill.
Drink Her In
The better you perform in bed, the longer she will let you stick around. Show her what a young buck is capable of and you may have a Lamborghini before you know it.
How to find a sugar mamma is not such a difficult thing to do. All you need is your wit, charm and constant hard-on.
Image Provided By: http://www.freedigitalphotos.net/images/view_photog.php?photogid=1499