Online Dating Tips: How To Make A Profile That Wins Hearts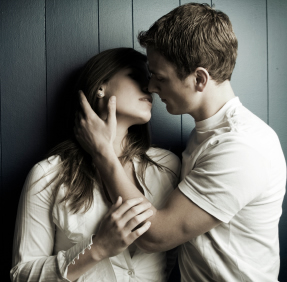 Here are a few online dating tips to try if you want to be noticed and successful when it comes to the exciting world of meeting someone via the internet, as after all, we really only have one chance to make a great first impression!
A Picture is Worth a Thousand Responses
While the saying is usually, "a picture is worth a thousand words," in this case, it could mean the difference between one or two responses, and more than you ever thought possible.  Statistics clearly show that online profiles with photos attached to them get far more views, and far more responses than those without.
If you graduated more than two or three years ago, don't use your high school picture for your online photo as if you intend on actually meeting any of these women, they're going to see what you really look like now anyway, so you might as well start things out on the right foot by being completely honest, and that means using a recent, clear photo.
Be Yourself
Much like using an accurate picture of yourself in your profile, you've also got to depict the real you in other ways, like in your description of yourself, your likes and dislikes, your goals and ambitions, and what you're truly interested in.
Humor is perfectly acceptable, and in fact, you should try to incorporate something clever, witty, or funny, but also sincere, into your profile to keep her interest while reading.  Limit the self deprecating humor as you won't want to come off as someone with absolutely no self esteem, but convey that you're able to laugh at your own foibles and it's pretty much guaranteed that you'll be endearing yourself to her without even knowing it.
Be Different
Yes, it's rather important to always be yourself, but when it comes to writing your online dating profile, you're definitely going to want to do something to set yourself apart from all the rest.  Avoid including trite, overused phrases such as, "I like candlelit dinners and long walks on the beach," or "I'm not into head games," both of which have been overused and may even be seen as dishonest or cheesy.
And equally as important, leave out all details regarding your past relationships on your profile.  If, and when, you do meet someone you'd like to date, you can decide later on when it's time to divulge the information about your excess baggage, if any, as you don't want to scare anyone off before they've even gotten a chance to know you.
Spelling Counts
Checking your spelling and grammar is absolutely imperative as nothing is a quicker turn off than trying to read a profile from someone who writes as if they're in the first grade.  Use your word processor's spell check and ask a friend to proofread for you before posting anything to your profile if you have any doubts about your grammatical abilities.
Not everyone is a poet or a Pulitzer Prize winning writer, nor do you have to be, but at least spell everything correctly and use proper capitalization and punctuation to make a good first impression.
Follow these simple online dating tips and you'll soon be flooded with responses and gathering plenty of interest from the opposite sex.  Just remember to reply to everyone, be yourself, be honest, and be prepared to have plenty of fun getting to know new and exciting people from all over the world, or right in your own backyard.