3 Best Sex Toys to Drive Her Wild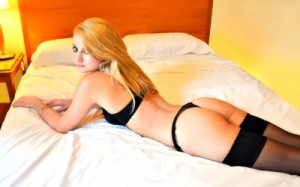 If you want to take your bedroom talents and step them up a notch, there is no better addition than these 3 best sex toys to drive her wild. Sure, she may already have a generic 'neck massager' that she slides down there now and again but incorporating toys into your sessions will turn her into a drooling,  head spinning, smoke coming out of her ears maniac. Just make sure you pull down the blinds and turn up the music or someone may call the cops.
1. The Rabbit
This is one of the top selling vibrators featured on Sex in the City. The original is called The Rabbit but many variations have been developed under such names as The Rabbit Pearl, Jack Rabbit, Vanity Rabbit and Utopia. Either choice is a mind blowing experience due to one addition that takes toy stimulation to the next level. The secret is the extending mini-vibrator coming out of the base of the larger vibrator which manipulates the clitoris while the vaginal canal is also being penetrated. This mini-vibrator often has two rabbit shaped 'ears' that land right on target. Other features in varying models include: encased pearl-like beads in the base of the larger vibrator that revolve while the head continues to vibrate; wireless remote control for speed adjustment; non-toxic material (some people are allergic to latex). The Rabbit runs around $200.
2. Insignia Isla by Lelo
It's not easy to say but this handy humper has one of the highest ratings in the vibrator industry. The best feature of this luxurious design is that it is near silent so you can whip it out at Thanksgiving dinner, slip it under her panty-less skirt and have her holding back deep yelps in front of the whole family. It has a three button multi-interface allowing for eight powerful, deep, penetrating vibrations to choose from. There is a four hour rechargeable battery and if you decide to join her in the tub, it's waterproof.  The Insignia comes in at around $149. Other high rated Lelo designs are: The Elise, The Mona, Gigi and Iris.
3. Club Vibe by OhMiBod
Now for something completely different, it's a miniature vibrator that is influenced by music. Yup, that's right, it fits in her underwear and moves to either her plugged in MP3 player complete with vibration adjustment via the volume control or it can sense ambient room sound and pulsate to that. Club Vibe comes with a fifty inch cord and a pair of black lace panties, sizes 4-10. So, plug her in and go clubbin'. She'll be dripping all over the dance floor. This little sucker will cost you about fifty beans.
Choose these 3 best sex toys to drive her wild. Whether you add them to your tongue techniques or use them as a reach around during doggy-style, she will be purring in your lap and thanking you for making her see stars.
Image Provided By: http://www.freedigitalphotos.net/images/view_photog.php?photogid=1812