Tips For First Time Home Buyers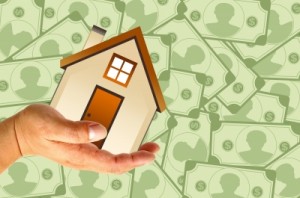 Purchasing your first home will definitely warm up your woman's panty zone. It reeks of man, castle, king, all that shit. Just do not become a loser and buy a dud. Watch for common missteps that these tips for first time home buyers can help you avoid.
Prepare Your Coin
Make sure your financial house is in order. You better have liquid in the bank and good enough credit to handle the down payment, closing costs, attorney fee, title search, inspection, mortgage letter, etc. Do not just budget for the sale, always leave extra for unexpected expenses.
Be Realistic
Know what you can afford and give your real estate agent a number slightly lower. This is because agents are notorious for sweetening their deal. They show you subpar homes within your range and then homes out of your price range to make you salivate and cave in. Next thing you know you are eating PB&J for dinner while scrounging for your mortgage payment each month.
Lawyer Up and Inspect
Do not use your sister's, friend's, cousin's immigration lawyer to save money. Hire a full time real estate attorney versed in all the current rules, regulations and laws of purchasing a home. In addition, hire your own Inspector to thoroughly examine every inch.
Think Re-Sale before Your Sale
Shop for your new home with moving out of it in mind. Buying in a good school system (even if you do not have children) as well as staying away from things like a main thoroughfare, overhead electric line or train tracks will help your resale.
Water, Heat and the Innards
Assess and inquire about the water table of your potential home. Look in the basement or crawl space for possible dried flood lines, black mold or structure compromise. Check the heat, even if it is summer. Hire a plumber and/or electrician in addition to your inspection, especially if the home is old.
Maybe Your Neighbor is a MILF
Discreetly inquire about every home in your immediate radius to avoid living next to a problem. Walk around, chat with neighbors, store owners, anyone who could give you a clue. Sometimes the local police station is helpful.
Vision
Unless you build your own home, most sellers will have the complete opposite décor of what you are attracted to. When searching for your house enter each prospect with vision beyond what is laid out in front of you. See it painted in your color scheme, move walls in your mind and visualize your own furniture taking over each room.
Spew Green
Although a possibly higher price tag, keep in mind that green homes may come with a tax break and more. Solar, hydro or wind run homes often have a buyback contract with the local electricity company which means you get paid for the excess energy you produce.
There are so many tips for first time home buyers. Hopefully these will help you get closer to that aphrodisiac called, Real Estate.
Image provided by: http://www.freedigitalphotos.net/images/view_photog.php?photogid=2042