Dating Tips for Men In a New City
Relocating to a new city, either just across town or all the way across the country, is often a completely life changing event, especially when you add dating and meeting new people into the mix.  Whether you're outgoing, confident and ready to face this challenge head on, or are filled with uncertainty and trepidation, read on for some dating tips for men who have recently moved to a new place and need a little help getting back into the social scene again.
Coed Sports
Joining a coed sport's team is an excellent way to meet women, and probably a few good friends in the process.  At any given time, in most cities and towns, there are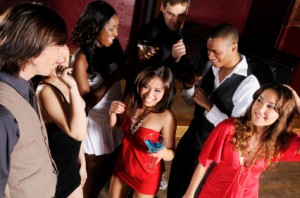 softball teams, bowling leagues, pool leagues, kickball, baseball, even coed football teams to join depending on your personal preference.
If sports really aren't your thing, join a different type of group where people from both sexes regularly get together, such as a book club, chess club, walking club, local interest group or historical society, or whatever it is you're really interested in.
Fitness Clubs
Whether you're already in shape or not, treating yourself with a gym membership or joining a fitness club can be one of the absolute best things you could ever do for yourself.  Forget the old image of the meat market type clubs filled with people you really wouldn't want to socialize with anyway and sign up for a free trial membership to see how things have changed since the last time you may have been in one, or how things may be different in a new city.
Go into it with the main purpose being your health, and if you meet someone, great, if not, you're still working out, staying in shape, and still meeting new people.  Who knows?  After weight lifting day in and day out with someone you've become friends with, you just may end up discovering that your spotter's sister is the dream girl you've been looking for.
Social Networking Groups
Today, social networking groups abound, and not just online either.  Many of them sponsor what is known as "speed dating" in which groups of singles get together, usually in a large restaurant or ballroom of a hotel and have mini-dates with one another, moving from table to table, meeting and greeting and hopefully, connecting with at least one other person.
Also, unless dating co-workers is strictly frowned upon in your place of business, don't discount your new, or old, job as a place to meet prospective dates.
Using the Internet
Enter your town's zip code along with the word "dating" into any search engine online and you're sure to find a bevy of possibilities to look into.  Also, there are a host of dating sites, some free and some that require membership fees, to join and browse until your heart's content.  Chances are, you'll either connect with someone else who is also new to the area and could use a few new friends, or someone who has lived here their entire lives and will be able to show you around.
While it's true most dating tips for men emphasize that you be outgoing and put yourself out there in a place you're really not yet familiar with, it's really all about being who you are, doing the things you enjoy, and having patience as all good things definitely come to those who wait.