Who Would Boast About Premature Ejaculation?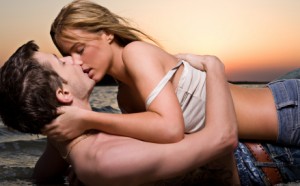 Maybe it happened once when you were seduced by the thirty-year-old divorcee neighbor with awesome fake yams or maybe you currently blast off before the free porn meter hits :15 but either way premature ejaculation is awesome, for about two seconds.
What the Brains Say
The Journal of American Medicine (JAMA) cites a 1999 study by sociologist Edward Lauman who reported that one in four men or approximately thirty-one percent, worldwide, experience or have experienced PE. He also found that circumcised men where more apt to experience a physical sexual dysfunction than uncircumcised men. Looks like the Mohel business (Jewish dudes who lop off the foreskin) just got sucker punched. Overall it is a quiet, unspoken dysfunction science does not have a foothold on. There is no biological reasoning that has been uncovered, however psychology always has its labels. Although there are no official numbers, many doctors will look into stress factors like relationship, finances, change or even past abuse as psychological triggers. The definition of PE varies but some of the other associated descriptions are premature climax, early ejaculation, rapid climax or rapid ejaculation. It has been stated that if ejaculation occurs within the first two minutes of intercourse or orgasm is reached before your partner in at least fifty percent of the time, you can technically be diagnosed as suffering from PE. However, a 1950's survey by a Mr. Alfred Kinsey found that three quarters of men ejaculate within the first two minutes in over half of their sexual encounters. Granted, this was in the 1950's when most women were blotto on Valium and gin and did not even know where their clitoris was anyway.
Now What?
Okay so you are immediately firing off every time you see some shaking boobs or enter the warm cavern of happiness. Believe it or not there are several techniques and even some medications that can help you hold your juice. It is not the end of the world and talking about it can only help. So hang out your freak flag and look around for some guidance by starting with your doctor. You can also find some web threads or even associations that deal with PE.
So now you know that premature ejaculation is a lot more common than most people realize. However, being a superb lover is not always innate and often needs to be taught.